Name:
Clear Full Face Safety Shield Disposable Plastic PET Protective Face Shield
MOQ:
2400pcs
Price:
USD0.50/pc
Model:
XC-PFS001
Product Description
Disposable PET Protective Face Shield 32x22x25mm
PET anti-fog mask, also known as anti-splash and anti-fog mask, is used to effectively prevent medical staff from having a protective effect on the face of contaminants during consultation, treatment and inspection, blocking body fluids and blood splashing.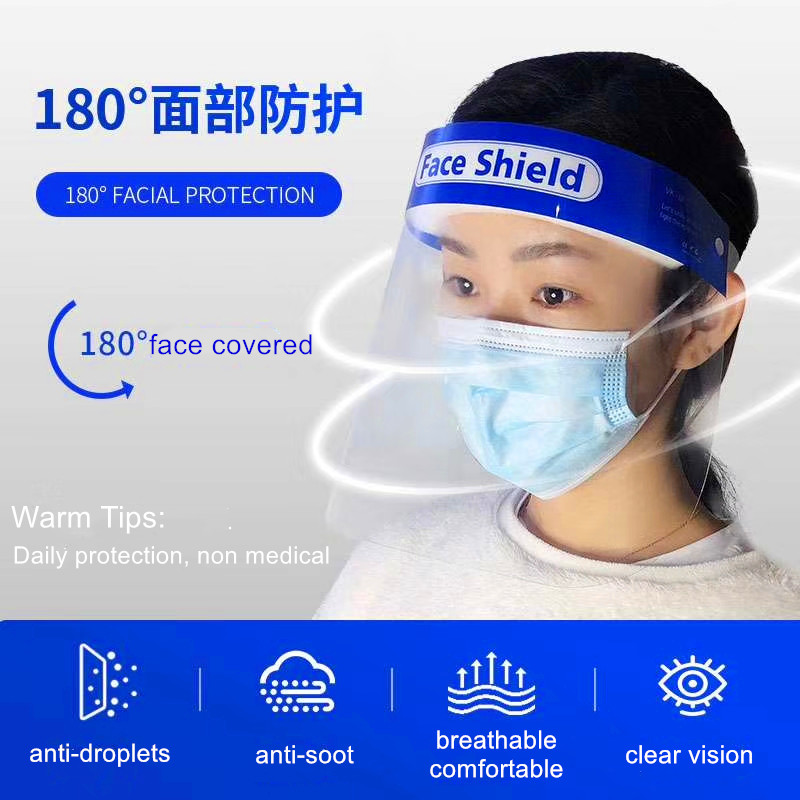 High-definition anti-fog protective isolation shield, and are widely used in banks, transportation personnel, restaurants, and public places;
The protective can effectively prevent the user from splashing the pollutants on the face in daily life and work.
At the same time, this product has good anti-fog performance and provides clear vision for treatment.
This product is provided in sterile form.
Packaging:
400pcs per Carton: 39.5x68x53CM, NW15KG, GW16KG
Related Products