Product Description
Disposable Coveralls for Medical Use
GB19082-2009 ASTM F1671-97A EN14126 Type 4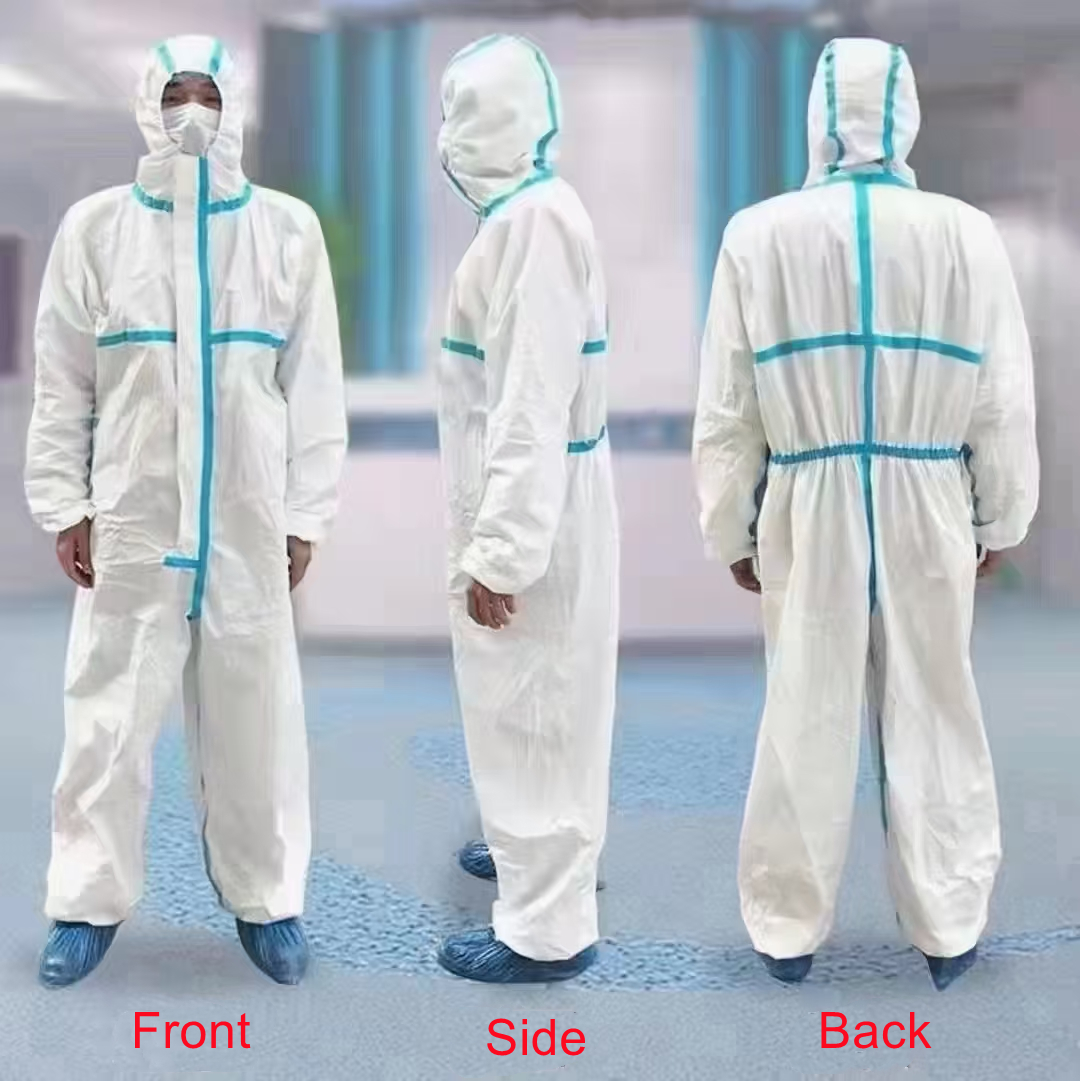 Features
Unisex, suitable for all body types;
Conjoined body to feet, Conjoined body+ shoe cover, Conjoined for optional;
Conjoined clothing with hat, Independent packaging;
Ethylene oxide sterilization(class 100000 cleanroom), Filter bacteria;
Health protection, Comfortable and breathable;
Anti-liquid, anti-droplets, waterproof, dustproof;
Spray protection including chemical sprayproof;

Standard requirements for protective clothing
Thick and durable, no odor, waterproof and breathable, good tensile strength
01 Impermeability to water
The hydrostatic pressure of key parts of protective clothing should not be lower than 1.67Kpa (17CM H2O)
02Anti-synthetic blood penetration
The penetration resistance of protective clothing against synthetic blood should not be lower than the GB19082-2009 standard medium level 2 requirements.
03 Breaking Strength
The breaking strength of the material of the key parts of the protective clothing should not be less than 45N
04 Filtration efficiency
The filtration efficiency of non-oily particles at key parts of protective clothing and joints should not be less than 70%
Technical Specifications
PP+PE film laminated and taped, 65g-75g
3 years' warranty
Size: 160CM, 165CM, 170CM,175CM,180Cm, 185CM, 190CM, 195CM, 200CM
Tips: medical disposable protective clothing does not include masks, goggles, gloves and isolation shoe covers
Packaging
Carton size: 46x33x39cm 66x46x58cm
Qty: 20 pcs per caton 50pcs per carton
Net Weight: 5.4kg 14.4kg
Gross Weight: 6.3kg 16.7kg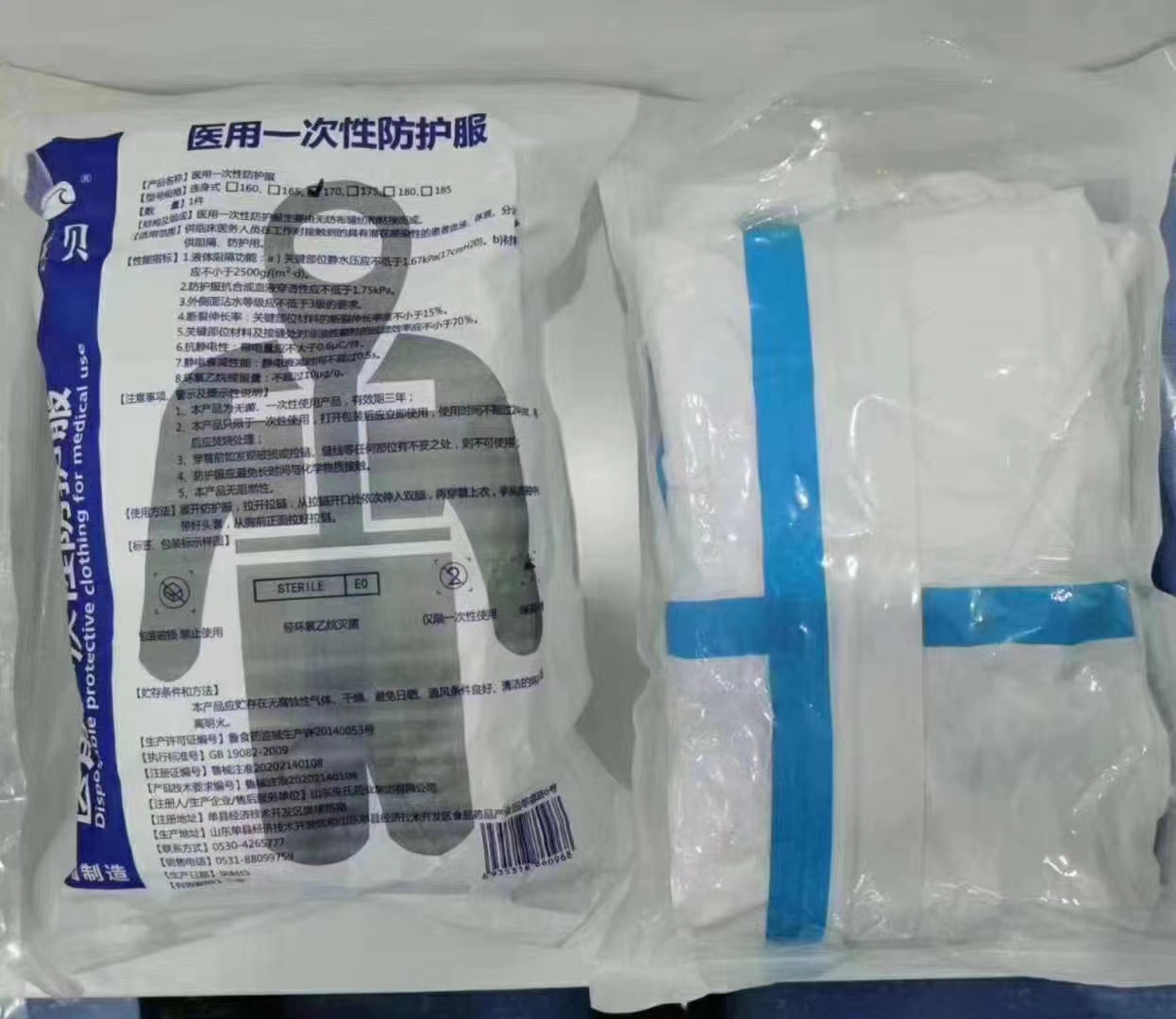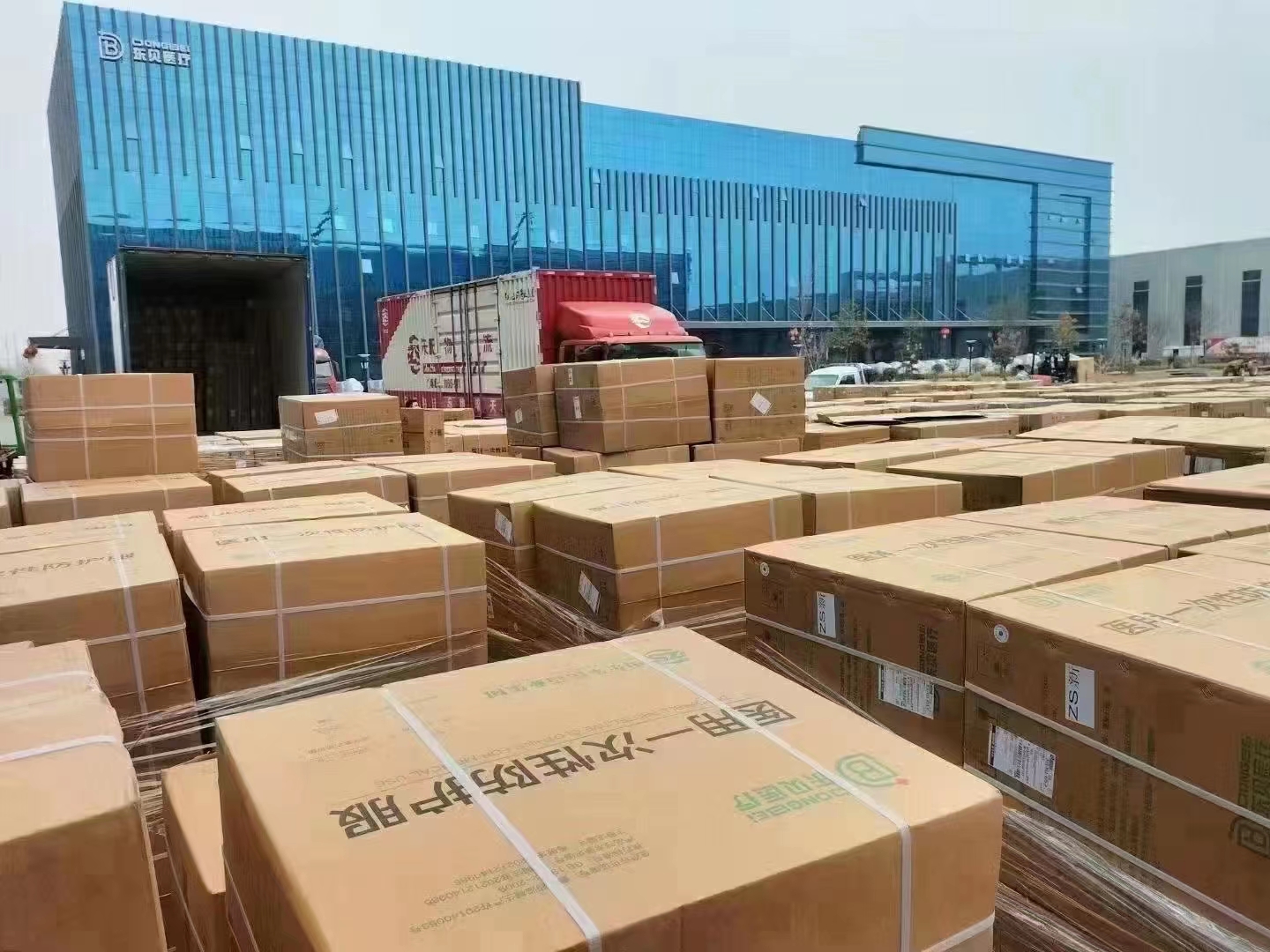 Application
Hospitals, communities, companies, government reserves, etc.
It provides barrier and protection for the blood, body fluids, secretions, etc. of potentially infectious patients that clinical medical staff come into contact with during work.